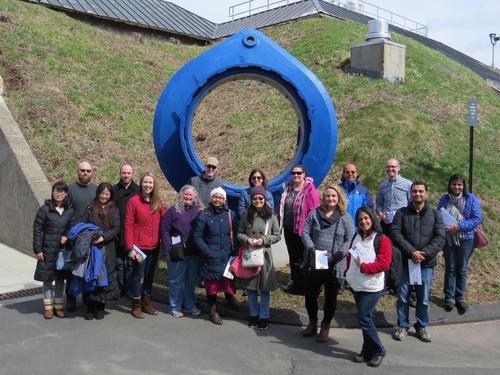 On Saturday March 23rd, 2019, Wright Lab hosted 30 parents and educators who were taking part of Yale GradSWE's CTSEED (Connecticut Students Exploring Engineering Day).
200 middle school students from grades 6-8, parents, and educators from all over Connecticut came to Yale for the event. 
While the students did hands-on activities; including soldering an LED keychain, building balloon cars, exploring the materials science behind dialysis, and building LED light-up cards; the parents and educators toured Wright Lab, guided by Associate Research Scientist Thomas Langford, to learn about the research, experimental design and prototyping taking place at Wright Lab.
The event was made possible thanks to the support of the Society of Women Engineers, Yale School of Engineering and Applied Sciences, Yale Quantum Institute, Yale Wright Laboratory, Yale Physical and Engineering Biology Program, and Yale Physics Department.