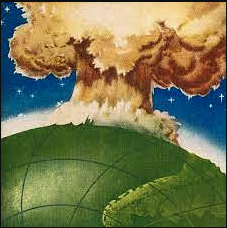 While attending the American Physical Society (APS) Division of Nuclear Physics (DNP) fall conference in New Orleans, Wright Lab graduate student Talia Weiss was interviewed for the podcast "My Nuclear Life", alongside four physics graduate students from other universities. 
In the podcast episode, posted on December 15, 2022, the graduate students reacted to a series of talks on nuclear weapons at the DNP Conference. The students also discussed "the role nuclear scientists play in the future of nuclear policy and disarmament," as explained in the podcast description.
Podcast creator and host Shelly Lesher is a professor of physics at the University of Wisconsin-LaCrosse (UWL) who was in residence at Wright Lab from 2019-20 as a Yale Presidential Visiting Scholar. According to Lesher, the talks that opened the conference included "four plenary speakers who spoke of nuclear threat and mitigation. Bethany Goldblum from Lawrence Berkeley National Lab spoke about the Nuclear Science and Security Consortium, a multi-institutional initiative established by the National Nuclear Security Administration (NNSA) to train the next generation of nuclear security experts. Steve Fetter spoke about nuclear weapons and the risk of nuclear war… Alan Robock from Rutgers spoke about the global famine which would happen after nuclear war… And finally, Frank von Hippel discussed the way physicists can help end nuclear proliferation." 
The topics addressed in the podcast included:
The personal responsibility of physicists to help prevent the use of nuclear weapons
The potential for nuclear war to cause global famine
The need for diversity in the field of nuclear physics in order to bring new perspectives to policymaking.
A quote from Weiss opened the podcast, saying "This is our legacy as a discipline. Not personally, but our field created nuclear weapons, created nuclear energy. Those technologies continue to affect the society we live in. And there's such a rich history of our discipline taking responsibility for these technologies that we've created. So I think making sure that we continue that really fully and rigorously is a great thing. So I'm glad that that was a part of this conference."
"My Nuclear Life" explores how nuclear science has impacted and changed the world in both beneficial and destructive ways, by means of interviews with historians, policy makers, scientists, and other experts in fields such as nuclear sanctions, energy, history, environment, and medicine.
Listen to the full podcast at https://mynuclearlife.com/episode/mom-im-scared-come-pick-me-up-students-speak-up