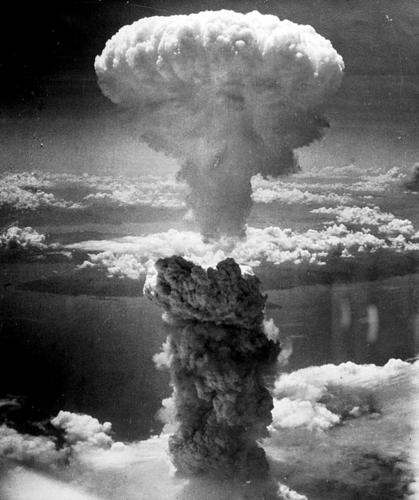 Shelly Lesher, Yale Presidential visiting fellow and visiting associate professor in physics in residence at Wright Lab, is offering a new course for undergraduates entitled "The Impact of the Atom" (PHYS 296).
The course description reads, "Born in secrecy, the power of the atom was revealed to the world over Hiroshima in 1945. Since then, the atom has touched every facet of our lives. This seminar will explore issues on how the atom has impacted the world using a multidisciplinary approach. These topics may include the impact of the atom on history,  infrastructure, budget, arts and culture, peace and activism, healthcare, energy and climate change, policy, national security, international relations, science, and the future. Weekly assignments will be supplemented with movie screenings and guest speakers."
Films will be screened at the Whitney Humanities Center, and will include Godzilla, Dr. Strangelove, and Atomic Café.  Speakers will include Richard Rhodes, Leslie Dewan and Ambassador Linton Brooks.
Read more about the Impact of the Atom 2020 Film and Lecture series here.