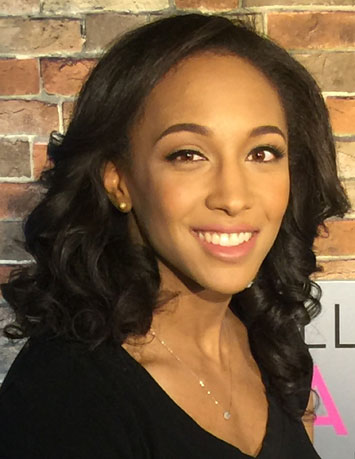 Brooke Russell, Yale Physics Ph.D. '20 is a recipient of the 2021 For Women in Science (FWIS) Fellowship given by L'Oréal USA.  
The FWIS fellowship is an annual program that awards five female postdoctoral scientists $60,000 grants to advance their research. This year's fellows conduct research in the areas of neurobiology, microbiology and biogeochemistry, physics, and materials chemistry. In addition to grant funding, fellows receive mentorship, career coaching and recognition.
Russell, who was a graduate student in Wright Lab (advisor Bonnie Fleming) and is now a physicist at Lawrence Berkeley National Lab, focuses on studying the neutrino, one of the most abundant yet mysterious particles in the universe, which may hold the key to big questions regarding the laws of nature and how the universe was born.
"I'm honored to be recognized as a L'Oréal USA 2021 For Women in Science Fellow. This fellowship is a game changer in that it will allow me to continue my research and put me at a competitive advantage moving forward," said Russell. "Beyond the support the fellowship will provide me, I'm even more humbled by the opportunity to show other women what's possible when they reach for their dreams. Mentorship has played an important role in my career path and I'm thrilled to give back."
For more information on the award, please see the L'Oreal USA press release.